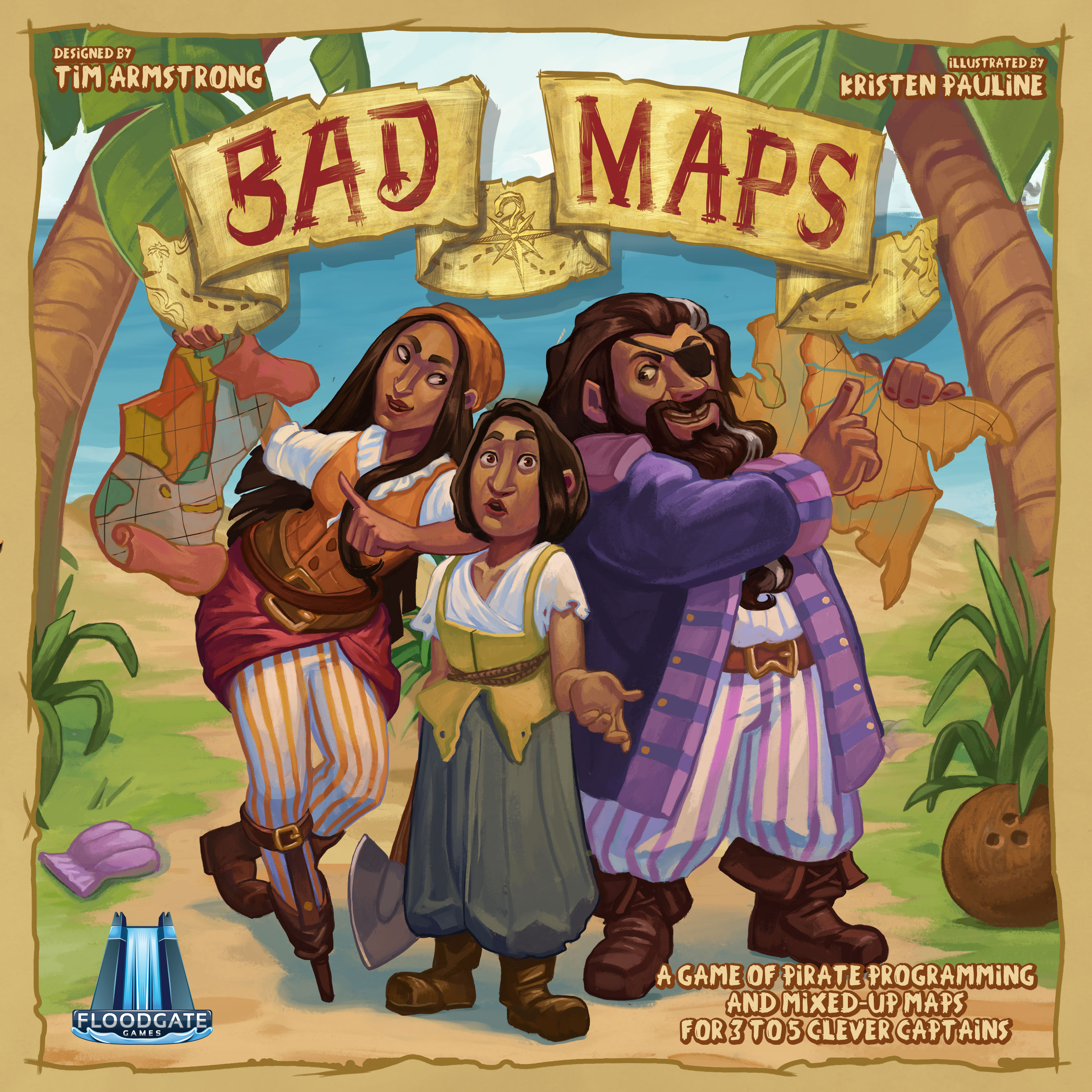 A Game of Pirate Programming and Mixed-Up Maps
X marks the spot as you and other pirate captains piece together scraps of maps, sending minions stumbling around the island - leading some to traps and others to treasure.
But beware, other captains' instructions may work against you.
Yargh! Are you a clever captain who can turn Bad Maps into Good Fortune?
$34.95 (Exclusive Direct Edition) Buy Now
Download the Rule Book
Designed by Tim Armstrong
Illustrations by Kristen Pauline